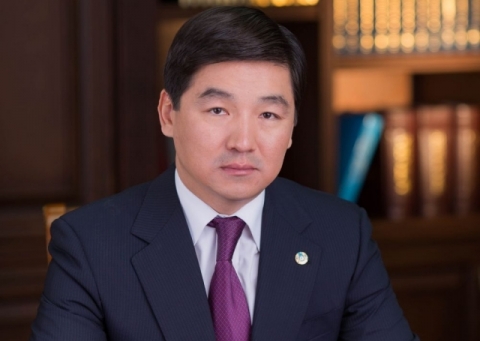 On November 9, 2016, the akim of Almaty Bauyrzhan Baybek visited the new manufacture workshop of Alina Group which started operations in July, 2016. The entity was established with assistance of Management of Almaty city entrepreneurship within the Road Map of Business.
The akim was provided with the modern high-technology equipment, and was showed a production process of innovative products of the first brand of the Kazakhstan eco-friendly household chemicals – Doctor Green. The brand line includes dishwashing liquid ZIKLI, the DELFA cleaning cream, spray for washing of LINZI glasses, liquids for washing floors and walls GRANIS, liquid soap for hands MOLKO, liquid for washing of color linen LORIC and linen conditioning rinse - FLOURY. In the nearest future the brand will expand a range of the offered goods, for example, will offer to Kazakhstan citizens liquids for washing of white linen APOLI.
Doctor Green – a production format, innovative for the Kazakhstan market. Any of products of the brand isn't tested for animals, packaging of Doctor Green can be repeatedly processed, products don't contain dyes and have the certificates of conformity confirming faultless quality and high standards of an ecological safety. One more important point sounded during the excursion to the akim Bauyrzhan Kydyrgaliuly – the prices of Doctor Green products are lower than prices of the European brands by 15%, and is 50% lower than other eco-friendly detergents.
The brand has a huge potential of development. In addition to support of state programs, all capacity of the Alina Industrial Group recognized as the Leader of Competitiveness i and National Champion in the special state program of National Holding Bayterek is aimed at the development of Doctor Green. The company has the scientific and technical innovative center working in a close relations with the best laboratories and producers of chemical products of Germany, France and Russia.
The akim of the southern capital highly appreciated the project implementation, with interest watched production cycle, paid attention to quality control process – both at the initial stage (raw materials), and on the final stage (finished product).
Also the first samples of our products are sent as a gift to prominent media persons and representatives of the authorities, including the Nation Leader – the President of Kazakhstan, who repeatedly showed attention to environmental problems in our country, always spoke out in defense of eco-projects and innovative "green technologies".