2019 in the Group of Companies "Alina" passes under the auspices of Health year. A healthy lifestyle and active life philosophy were always one of the major corporate values of Alina adherents. Exactly sports best of all unlocks potential of a team spirit, mutual supportiveness and sense of a colleague's reliable shoulder beside!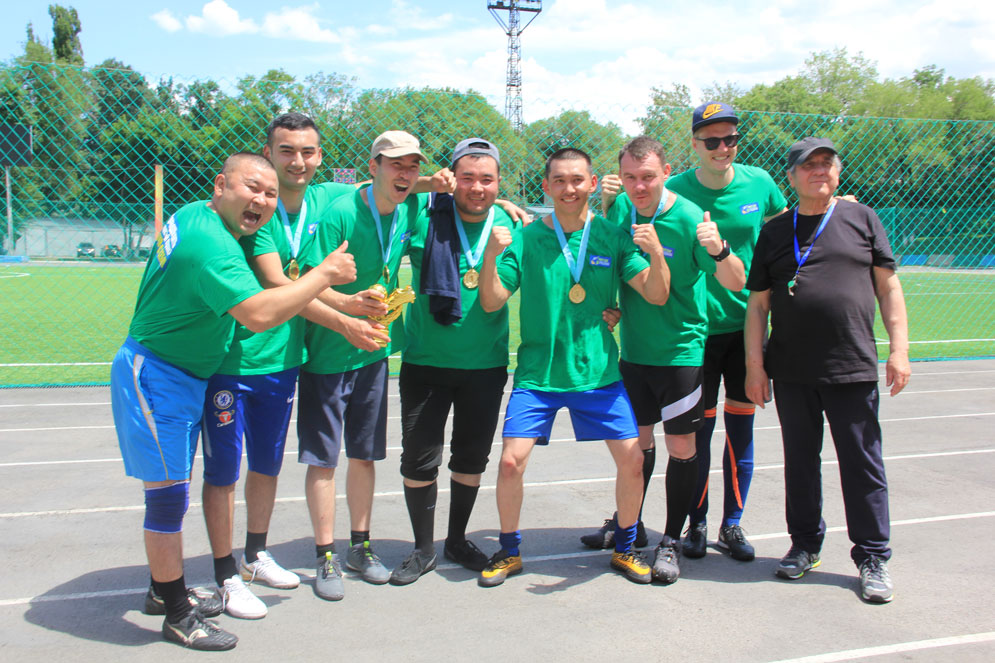 The first cup of Brands of the Group of Companies "Alina" was held in the territory of the sports stadium "Spartak" on June, 23. Five teams of Brands took part at the Championship. The golden medal in an obstinate fight was awarded to the team of ecological movement "Pure Motherland", the silver was won by football players of MountainResort "Oi-Qaragai Lesnaya Skazka", and the third place was taken by the team of the Brand of dry building mixes for cost efficient repair "NASHI".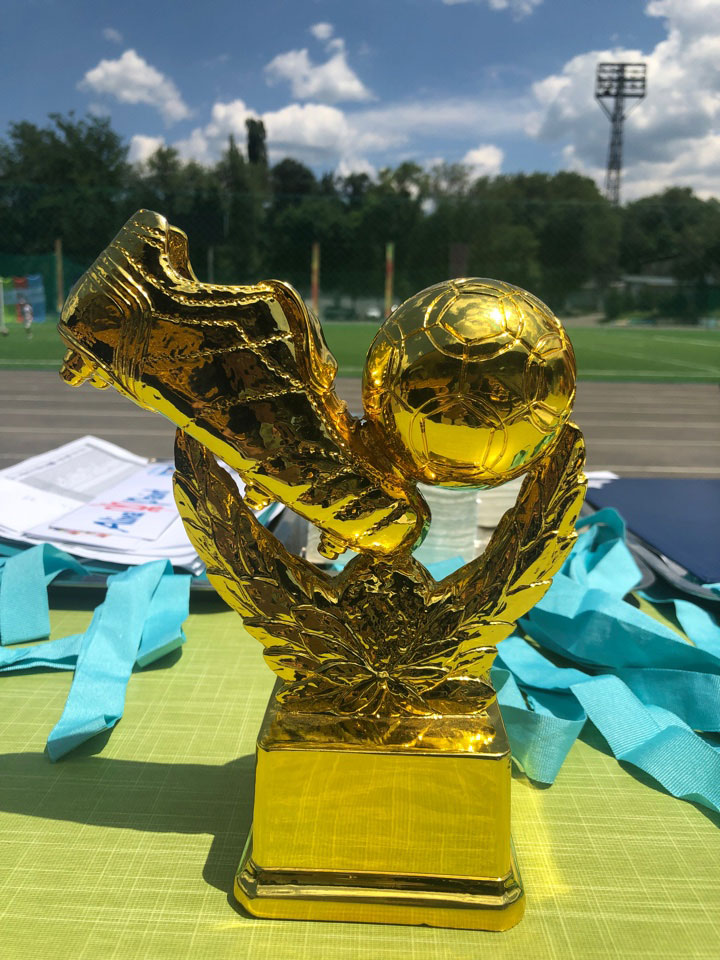 For 30 years we have been holding and supporting various sports events. The rafting team "Alina Legion" not once had become the prize winner of international and republican competitions and for many years Oi-Qaragai Lesnaya Skazka is supporting equestrian and sports championships, and in June of the current year the healthcare resort held the first republican competitions on equestrian sport in its territory. In 2015 the Brand NASHI held arm-wrestling competitions for construction specialists. Our football teams in branches not once became winners of city championships. Out of 2 600 employees for Kazakhstan over 500 Alina adherents are qualified sportsmen!